Crewel (2ply) and Tapestry (4 ply) Wool
We sell wool in two weights – crewel (2 ply) which is green in the picture and tapestry (4 ply) which is the pink one.
All our wools come in over 420 colours and these colours are identical in crewel and tapestry. Crewel wool has been used for a thousand years but became most popular in the seventeenth century. Since then it was famously used by William Morris and in several famous tapestries including the completion of the Bayeaux Tapestry and the recent Great Tapestry of Scotland which contained over 300 miles of Appletons crewel wool and has gone on display in Galashiels.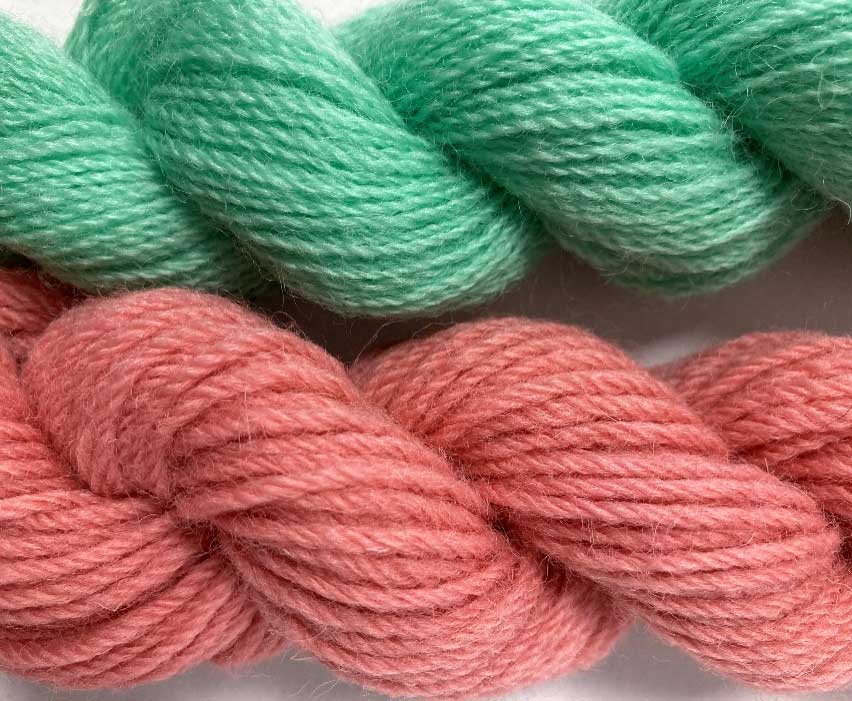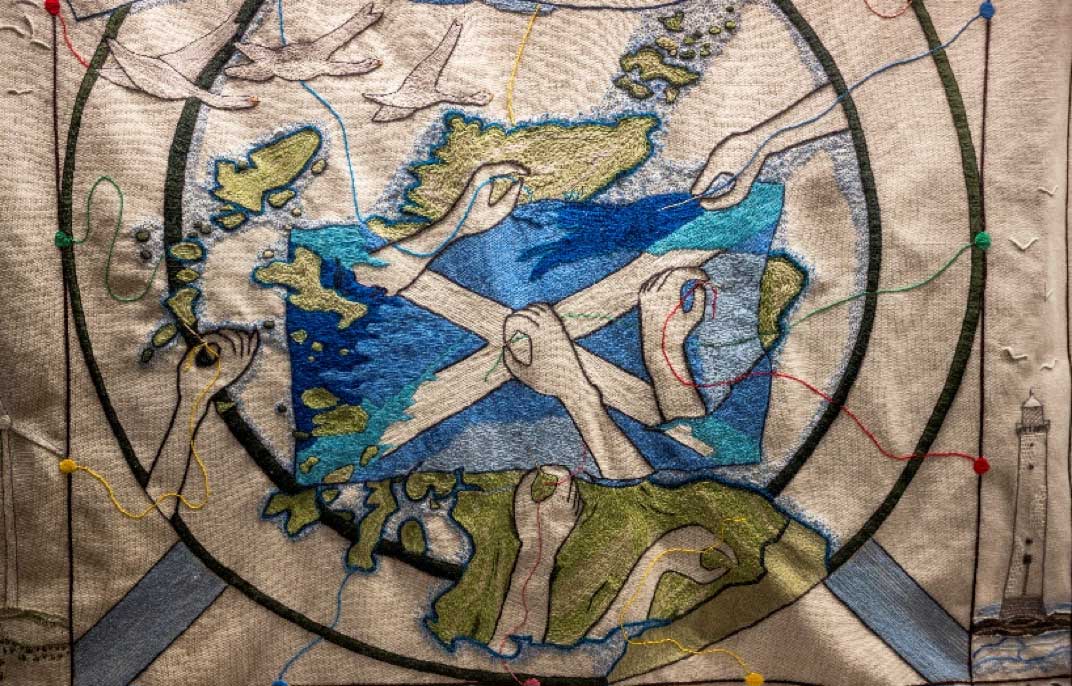 The Great Tapestry of Scotland
A panel from the Great Tapestry of Scotland showing crewel wool.
Popular among designers & artists
Crewel wool can be used on any canvas or linen and is wonderful for detailed needlework. It has found enormous popularity among designers and artists and is used in some beautiful kits and designs today
Tapestry Wool
Tapestry wool is thicker (4 ply compared to 2 for crewel) and can be used for weaving, stitching and needlepoint on 10 or 12 hpi canvas. Many of the most popular kits at the moment use tapestry wool as shown here.
Crewel and tapestry wool can both be bought in either hanks or skeins.
Our hanks are the larger option – they are 25g of wool, which in crewel equates to about 180m, and in tapestry to about 55m. Our skeins are sold in boxes of 10 (of one colour) and are individually bound with a label containing the shade number. A crewel skein is approximately 25m in length and a tapestry skein is around 10m.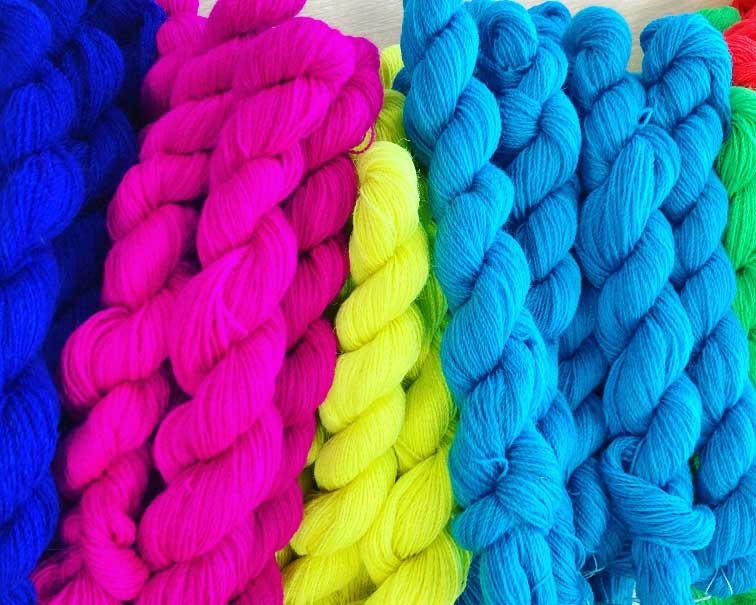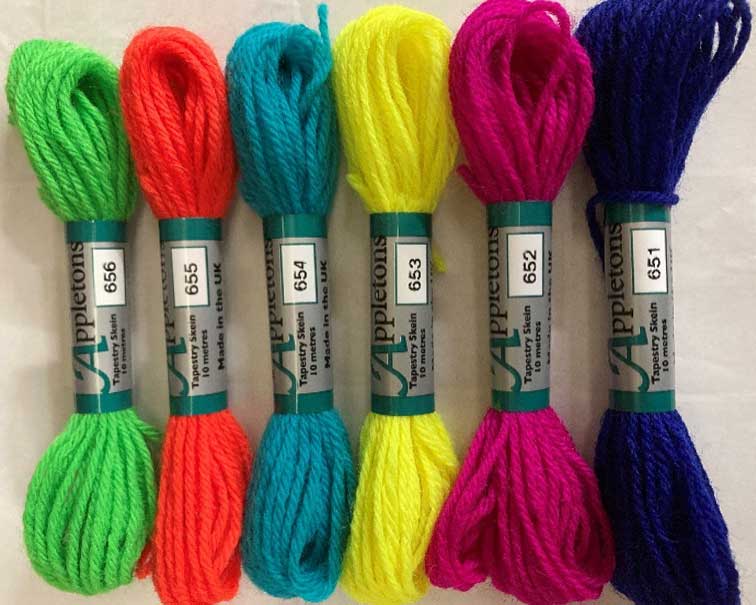 Our impact on the world – sustainability
All our wool is British from sheep to needle – it comes from the Yorkshire wool markets and is also dyed and spun in Yorkshire. The furthest it travels is from Yorkshire to Buckinghamshire before being shipped to you.
Our packaging is, with the exception of the plastic bags we wrap the hanks in for cleanliness, recyclable and in the case of the outer boxes, almost invariably already on its second or third incarnation. We have disposed of plastic bags for skeins altogether.